Profile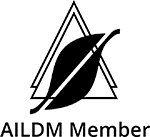 I grew up in Tasmania, where my parents, avid gardeners with a very large garden, led a very self sufficient lifestyle growing all their fruit and vegetables. After a brief stint at University studying Environmental Design, I spent the next decade travelling the world and then a decade working in corporate finance.
During this time my interest in horticulture grew as a creative outlet to the stresses of the corporate world. I became inspired by my parent's love of gardening, their passion for organic principles in growing their own food and the joy of seeing the garden develop over time. Travel inspired me further, spending many hours exploring gardens worldwide.
Through renovating various homes, I extended my plant knowledge and became a keen gardener and designer. After years of learning from my mistakes whilst developing my own gardens and advising friends how they should be designing theirs, I completed the Diploma in Landscape Design at Ryde TAFE.
I believe green spaces are essential as an antidote to our modern lives. A well designed garden using sustainable principles will increase the value of your home as well provide additional living and entertaining space.
Whether a large country garden, small suburban garden, inner city garden or roof garden, I find every space inspiring, whatever its challenges or constraints.